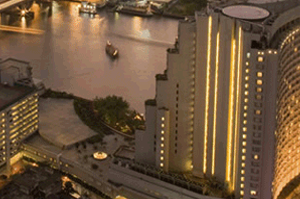 Buying a condo in Krabi or a condo anywhere in Thailand is the easier option as buying a house or a villa is very difficult. Buying a condo in Thailand however is not as straight forward as what you might think. This is what you need to know! In terms of the Thai Condominium Act, the law stipulates what needs to be done in order to own a condo in Thailand. The very first issue is that the building or condo must comply with the law.
This means that the property must be classed as a Thai Condominium. There is a certification process for this. You also need to check to ensure that not more than 49% of the condo block is owned by foreigners. If the apartment of condo you wish to buy already has their 49% filled then you need to speak to a property lawyer with regards to registration of a Thai company to hold the property in your name.
What many developers have done over the years to to build large condo units for foreigners and smaller apartments in the block for Thai's and in this way are able to balance the property sales to comply with the property laws of Thailand. Before you buy a condo always ensure that even before you sign any contract that you do a property due diligence in Thailand. This will make the property purchase more secure as everything from the developer to the property have been checked by a lawyer.
Buying property in Krabi or anywhere in the Kingdom always needs property legal advice and guidance. With offices in Phuket, Bangkok, Chiang Mai, Samui, Pattaya and Bangkok we at Law Legal are best able to assist you with your property purchase in Thailand. Don't lose your investment in Thailand – speak to a property lawyer in Krabi or Phuket today about that holiday home or retirement villa.