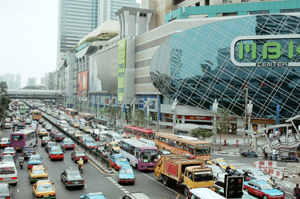 Buying property in Thailand can be difficult when you considering buying a villa in the Kingdom or a house. Most people tend to buy a condo as the registration of this type of property is much easier. There is however the option of leasing the property be it a house, villa or condominium. This is what you need to know about leaseholds in Thailand.
.
There is the common thought with expats in Thailand that much like their home country they are allowed a 99 year lease. This is however not allowed in Thailand. Thai property allows you to only obtain a 30 year lease. This lease needs to be registered with the Land Department in Thailand. In Krabi this might fall under a different local division of the Land Department in Krabi.
Having back to back lease agreements however is possible but very difficult to enforce should the original owner dies. Before looking at long term property leases in Krabi or anywhere in Thailand always speak to a property lawyer in Krabi or Bangkok first. Thai property laws are very complicated. If a property lease if over 3 years you need to have this registered against the property title of the house or villa. Most leases in Thailand and here we are talking small low end properties tend to be month to month leases with a 6 month minimum stay. These don't get registered against the title deed however leasing a  property for more than 3 years would need to be approved and registered at the Land Department.
What most expats do in Thailand is to lease a property with an option to buy the property after 3 years. This is very common and possibly the easiest way of finding out if you like the area in which you are looking at buying property.
If you are looking at leasing property in Krabi then speak to our lawyers in Phuket with regards to any questions that you might have about property leaseholds in Thailand. With offices in all the major tourist cities in Thailand we at Law Firm are best able to server your needs. Talk to us today — see our main website for more details.